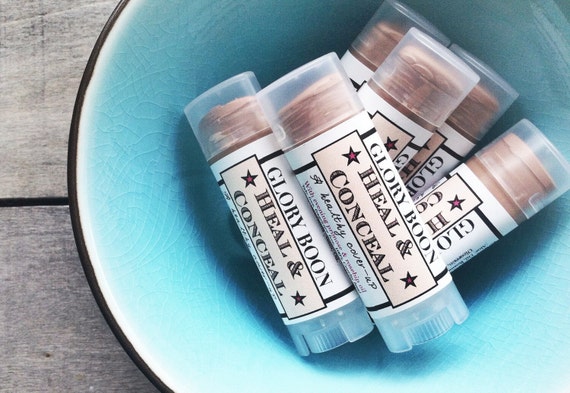 I found this great makeup or beauty product. It is a concealer that I wanted to share. I feel comfortable using it while pregnant too. It is suppose to be talc-free, fragrance-free, dye-free, and cruelty-free.
It's called Natural concealer by
Glory Boon
. I have been using for a month and it matching my skin nearly 100%! So it is hard to tell I am wearing makeup or concealer outside in the bright summer sun light.
It comes in one shade and magically blends to fit your color! I have to say it is the best concealer I have ever owned or used!! It last most of the day without me reapplying in the heat. I forget I have anything on it is so light. The coverage is amazing and moisturizing!